How to install the
Official Firmware OxygenOS OpenBeta for OnePlus 5T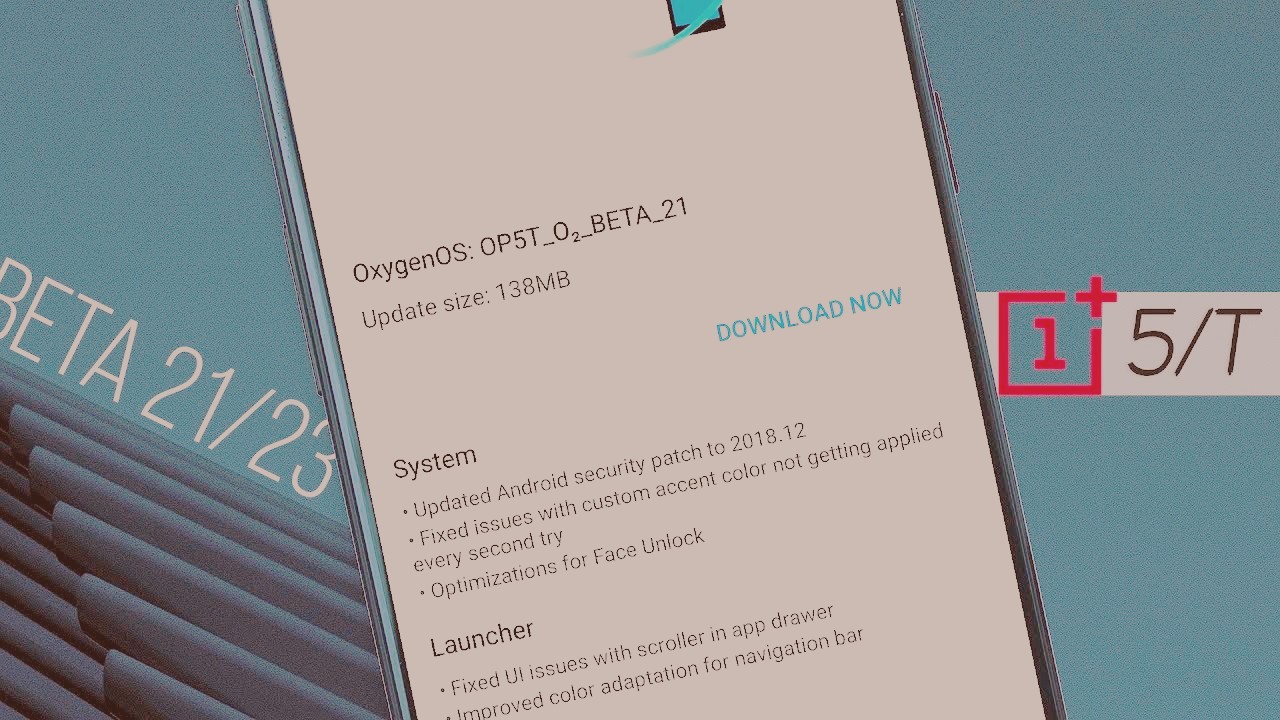 WARNING
/!\ THIS OPERATION INVOLVES RISKS /!\
neither I nor phone android cannot be held responsible for any problems encountered
REMEMBER TO MAKE A BACKUP BEFORE YOU START
Copy your internal memory (sd card) to PC
And for those who are on TWRP: make an android backup by removing the screen lock: Settings, Security, Screen Lock, none
Do not flash the OTA via TWRP but only the complete rooms "full zip"
: old smiley: This is a BETA version, TWRP may not work, BUGS are possible, etc..
REQUIREMENTS
– A charged battery (>50%)
– No security to unlock the phone (Settings, Security, Screen Lock, no)
– And an optional compatible recovery:
– >TWRP: how to-deblock-the-bootloader-installer-
twrp
-rooter-the-oneplus5t-and-t181781.HTML
or
-> Recovery Stock: download here

DOWNLOAD
.
Official links: link
.
– Root: download super uer
or Magisk
– Twrp: see prerequisites
INSTALLATION
By recovery custom TWRP
Clean install: full wipe, flash ROM, flash
twrp
, reboot
twrp
, flash root, reboot system
Update: wipe cache and user data, flash ROM, flash root, reboot system
1-Download the ROM, Twrp, and Root and copy the zip and image files to your phone
2-Restart in recovery Twrp
3-Make Wipe, Advanced Wipe then check data, cache, user data, and system*
4-To Install, Choose the zip file of the Rom and then Swipe to confirm Flash
5-Make Install, install image, select the image file of Twrp and then Swipe to confirm Flash
6-Reboot recovery
7-Do Install, choose the zip file of The Root then Swipe to confirm Flash
8-reboot the system
* warning, the system wipe causes the recovery
twrp
to lose, it will be replaced by the recovery stock, so to reflect before restarting and before the Root
By recovery stock (recommended by OnePlus)
http://downloads.oneplus.net/oneplus-5t ….. penbeta_1/
By recovery stock and/or local upgrade
– Put the room on the phone, at the root of the sd card then either 1 or 2:
1.Restart in Recovery Stock, Flash from internal, followed by wipe cache (update) or wipe data (clean install), Reboot System & Profit
2. Via Settings, System Update, Top Right wheel, local upgrade, followed by wipe cache (update) or wipe data (clean installation)