how to reset frp Lg m200n after reset frp error by octoplus box in z3x 
fix error Error reset locks bypass by octoplus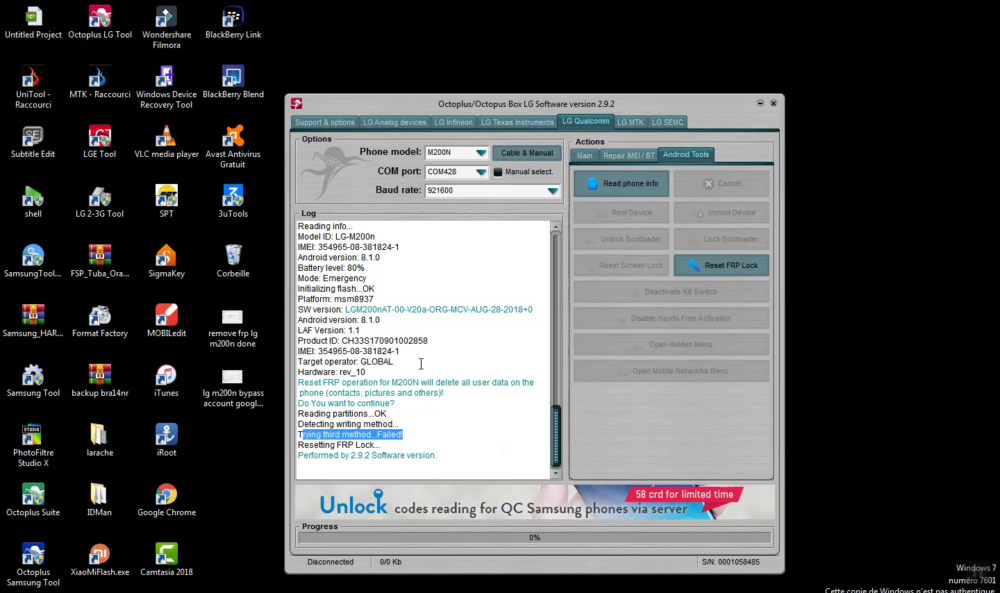 phone OFF (reconnect battery), press and hold "
repair remove frp lg m200n failed by z3x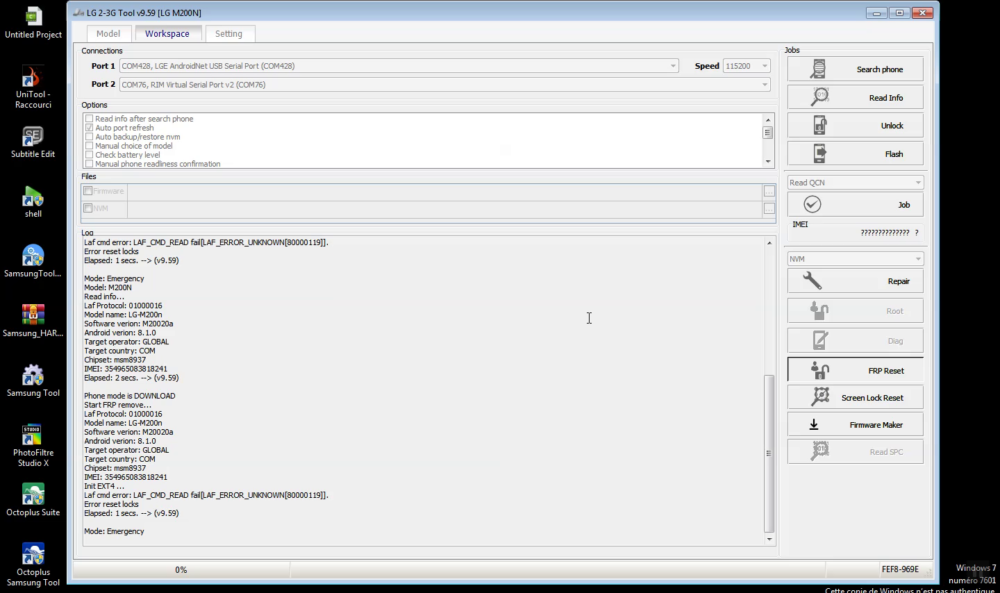 Vol+" button and connect the cable (or P999 cable)).
Reading info…
Model ID: LG-M200n
IMEI: 354965-08-381824-1
Android version: 8.1.0
Battery level: 75%
Mode: Emergency
Initializing flash…OK
Platform: msm8937
SW version: LGM200nAT-00-V20a-ORG-MCV-AUG-28-2018+0
Android version: 8.1.0
LAF Version: 1.1
Product ID: CH33S170901002858
IMEI: 354965-08-381824-1
Target operator: GLOBAL
Hardware: rev_10
Reset FRP operation for M200N will delete all user data on the phone (contacts, pictures and others)!
Do You want to continue?
Reading partitions…OK
Detecting writing method…
Trying the third method…Failed!
Resetting FRP Lock…
Performed by 2.9.2 Software version.
solution bypass  LG K8 2017
only flash by the firmware M200n10k_00_OPEN_EU_OP_0329 octoplus support
or download the firmware  US21512a_00_1108.kdz
in remove frp m200n done by any box