Smart bracelets are gradually making their way into our lives as they are ideal for both sports and everyday use. One of the best options in terms of quality/price that you can find is the new Xiaomi Mi Band 5. This is the new version of the popular smartband from the Chinese firm with which we will get it right.
If we're not clear on which smart bracelet to choose today, we'll give you five reasons why the new Xiaomi Mi Band 5 is a great buy.
how to use Xiaomi Mi Band 5 Affordable price for all budgets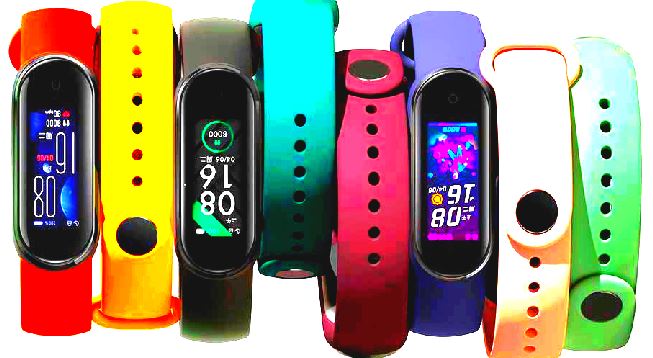 Its impressive autonomy and magnetic charge
If there is one thing that has characterized Xiaomi's My Band range, it is its excellent battery life. The Xiaomi Mi Band 5 can last up to 14 days of use, so we don't have to worry about constantly charging it. In addition, it incorporates a new magnetic charging system, a mechanism that will facilitate their charge because it connects directly to the rear without having to remove the core as before.
Control the camera from the wristband
Another important feature of the new Xiaomi Mi Band 5 is the ability to control the camera on our phone directly from the wristband by remote control, so there is no need to use the timer on our phone. You will only need to press a button to activate the camera shutter and the photo will be saved in your mobile.
Better sensors Xiaomi Mi Band 5
The Xiaomi Mi Band 5 has significantly improved the quality and accuracy of its sensors, as now, according to the brand, measures much better values such as distance, calories or quality of sleep, which is very important when quantifying our activity. To display all the data it will continue to use the MiFit application which is compatible with both Android and iOS mobiles.
Incorporates 11 new professional sports modes
Other highlights include the addition of 11 new professional sports modes (elliptical machine, yoga, rowing machine, exercise bike, treadmill, skipping, running, swimming, cycling, walking and free training). This will help us greatly to control almost any exercise we do with a more powerful artificial intelligence with which to obtain better and more accurate data of our daily activity. In addition, it has a new way of women's health, with which women will be able to control their menstrual cycle.
Affordable price for all budgets
And best of all, is its price. We can get the Xiaomi Mi Band 5 for less than 40 euros , so it has an extremely adjusted price for all the functionalities it offers. We take a smart bracelet with an OLED screen, water resistance … and that has all the necessary functionalities to take care of our health.
Buy Xiaomi Mi Band 5 best price